AVIAN BOTULISM. Disclosure of the IREC No. 1 notes
With this brochure we begin a series of disclosure notes intending to synthesize the findings of investigations carried out in the IREC easily and to present its application to the management of game species and the conservation of nature.
Avian botulism is a poisoning in waterbirds around the world caused by a bacterial toxin that proliferates during the hot months of the year. In this leaflet we explain how the outbreaks of botulism occur in Spain, which species are the most affected and how can these outbreaks be controlled or even prevented.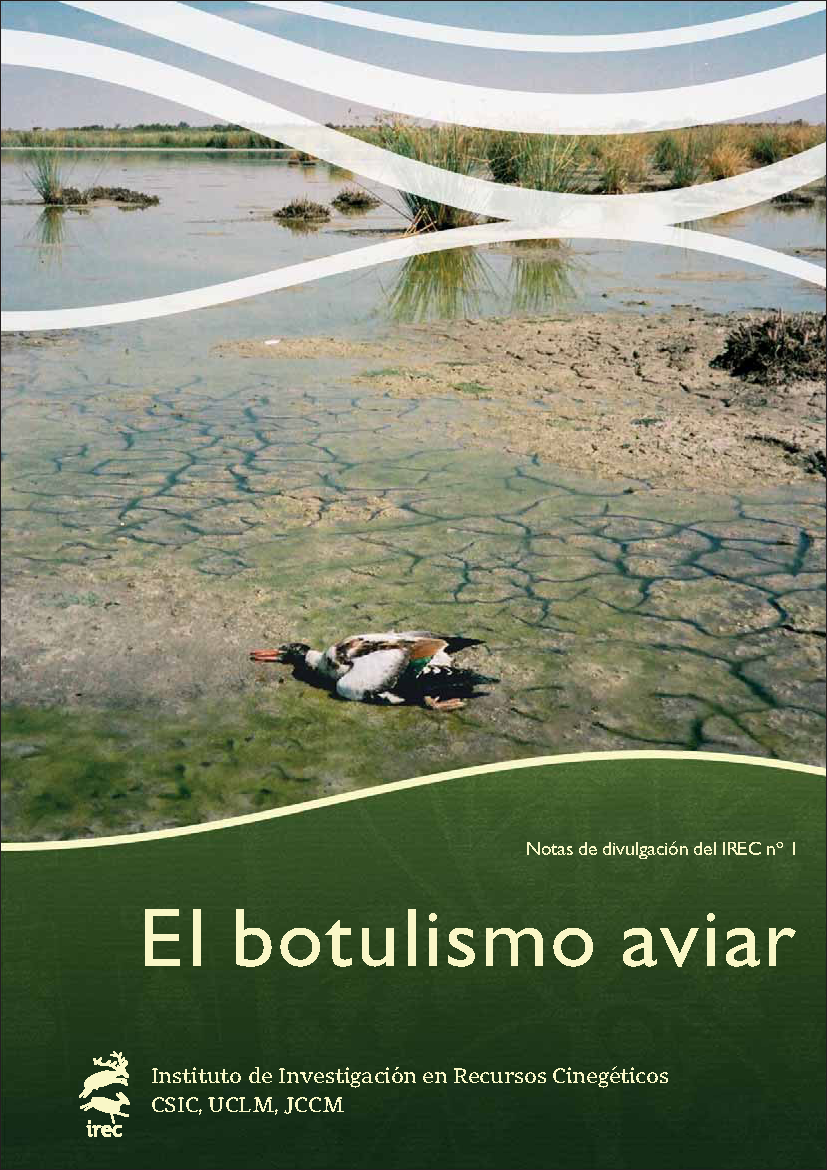 Diptych Botulismo.pdf